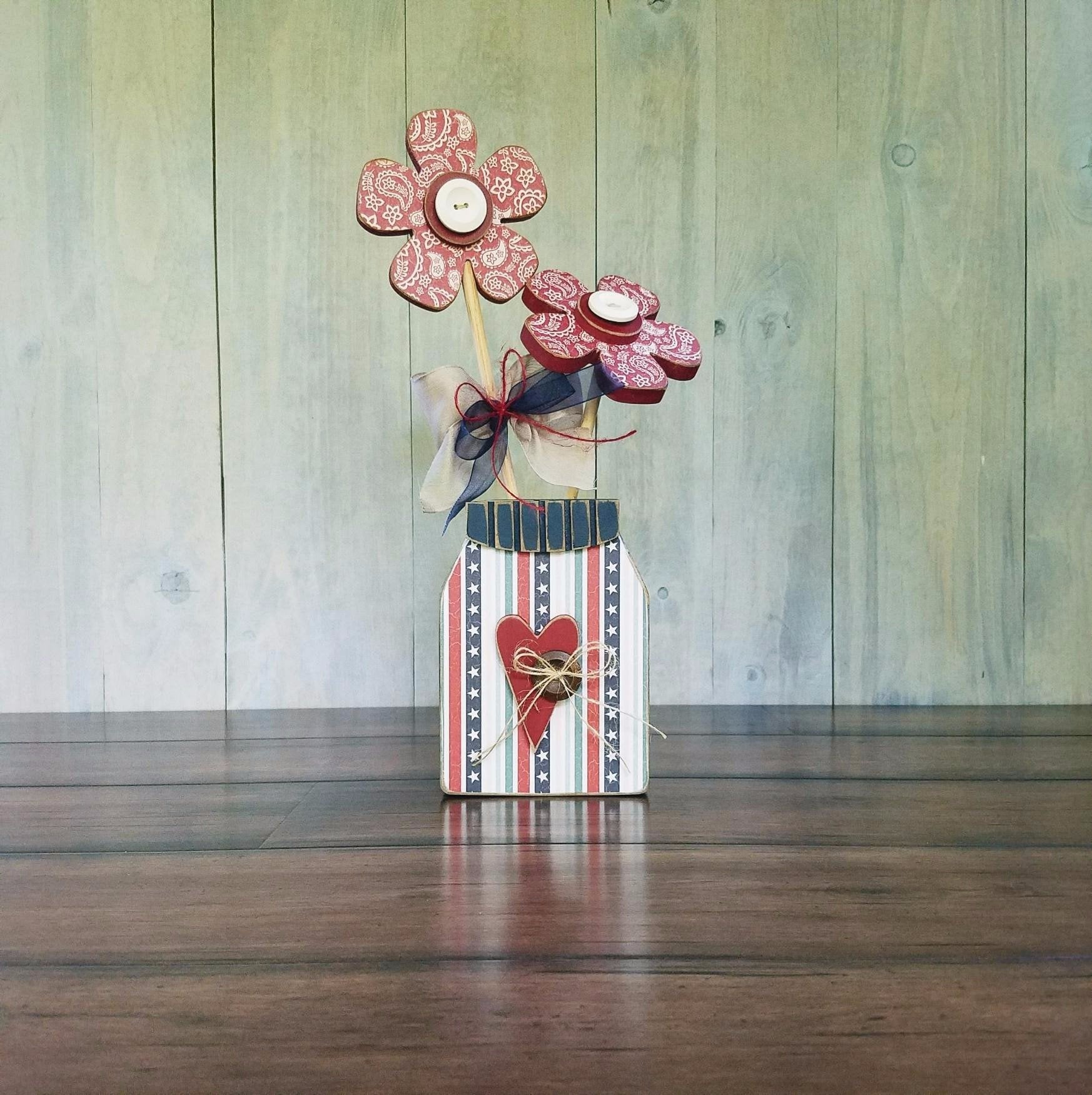 by wholesalefoundationsdecor Admin
We've taken the flower jar and decorated it in a few different ways.  Each time, it just creates a new look and more and more interest.  
Here's the flower jar in the original summer colors.
Next, we finished it to go with our Family line.
And now, look how cute it is, made for the 4th of July.
We've seen other stores do it as well.  Here are some examples.
September Apple – Also being sold as a year-end teacher appreciation gift!
Uncle Sam – Has also been redecorated as a Santa head.
July Stars – Were used as Christmas Stars.
Monthly Place Card Holders – replace the pumpkins in the Harvest Wagon and used as a monthly decoration.  

There are probably many others.  So, enjoy!